CPDM Ready For Public Hearing
The party has mobilised a battery of legal minds to intervene when called upon in the public hearing at the Constitutional Council today.
The Cameroon People's Democratic Movement (CPDM) whose candidate in the October 7, 2018 presidential election is incumbent President Paul Biya is ready for the public hearing to rule on post-electoral petitions at the Constitutional Council today, October 16, 2018. The CPDM did not file petitions at the Constitutional Council but will have to be called up from time to time during the public hearing to give clarifications on petitions forwarded to the party.
Talking to Cameroon Tribune at the Secretariat General of the CPDM yes terday evening, Minister Gregoire Owona who is Chairperson of the Sub Committee on Judicial Affairs and Petitions said the Constitutional Council transmitted to them petitions.
He said upon receiving the petitions, CPDM lawyers, jurists and political figures went to work to prepare appropriate answers. He said they have worked to prepare for the public hearing at the Constitutional Council with seriousness and serenity. He said the CPDM has trust in the justice system of the country. The CPDM, he said, is confident and serene ahead of the public hearing on the petitions.
By 1:00 p.m. the members of the Sub committee were not at their usual meeting hall at the General Secretariat of the CPDM Central Committee. Reliable sources disclosed that theY were working in Chambers of Barrister Guy Noah who is part of the CPDM. The members of the Technical Secretariat put in place to centralise all information concerning the election was also reported to be out working together with those of the Judicial and Petitions Sub-committee.
The CPDM is leaving nothing to chance to ensure the victory of its candidates. For the sake of the October 7, 2018 presidential election, the party put an efficient machinery co vering the pre-electoral, polling and post-electoral periods. The Secretary General of the Central Committee, Jean Nkuete was the chairperson of the National Supervision Commission. E.K
Same category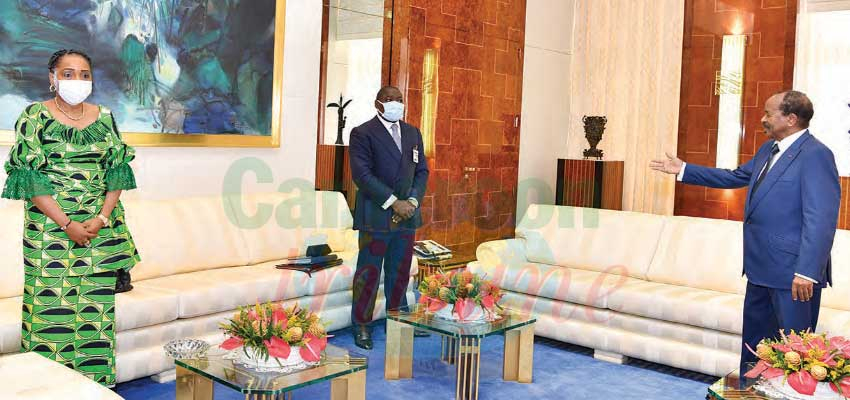 Le sujet était au menu de l'audience accordée hier, au ...
03 juil. 2020 09:53
by Gregoire DJARMAILA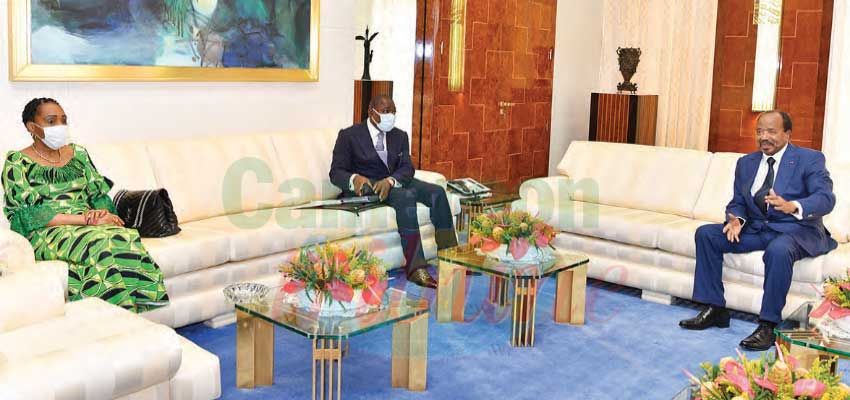 President Paul Biya on July 2, 2020 had discussions with env...
03 juil. 2020 09:44
by Emmanuel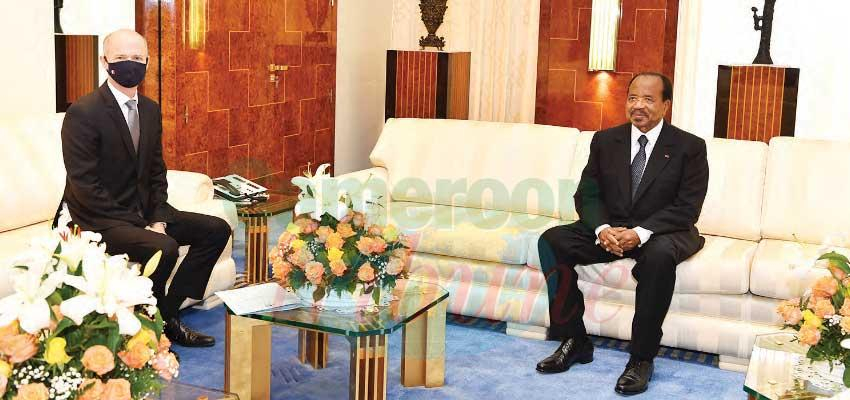 e nombreux sujets de la coopération bilatérale étaient au...
08 juin 2020 12:15
by Jean Francis