Sentencing Of Separatists : Government Takes Note Of Military Tribunal Judgement
The Yaounde Military Tribunal sentenced the 10 people to life imprisonment in the early hours of August 20, 2019.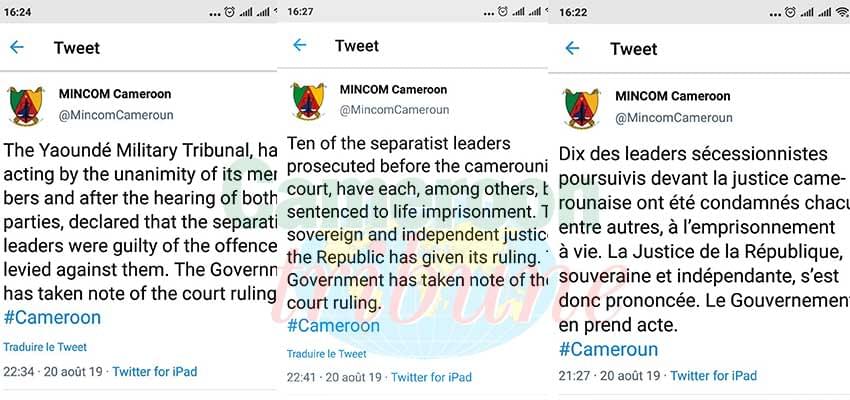 The Minister of Communication, René Emmanuel Sadi in a tweet said government has taken note of the judgement the Yaounde Military Tribunal passed sentencing to life imprisonment 10 separatists leaders involved in the socio-political crisis rocking the English-speaking North West and South West Regions. He further said the justice of the Republic is independent and sovereign and has passed the judgement on the 10 secessionist leaders prosecuted.
The Yaounde Military Tribunal in the early hours of August 20, 2019 passed a judgment sentencing 10 persons to life imprisonment accused among others of secession, of acts of terrorism, complicity to acts of terrorism, financing of acts of terrorism, revolution, hostility against the father land, armed bands, propagation of false information, undermining internal and external safety of the State and lack of National Identity Cards.
The judgement was passed by presiding judge Lieutenant Colonel Misse Njone Jacques Bandouin. Information from the Military Tribunal disclosed that the sentenced persons included Ayuk Tabe Julius, Nfor Ngala Nfor, Tassang Wilfried Fombang, Henry Kimeng, Cornelius Njikimbi Kwanga, Fidelis Che, Che Augustine Awasum, Ebge Ogork, Eyambe Elias Ebae and Shufai Blaise Sevidzem Berinyuy.
Besides the life imprisonment, the Tribunal has also ordered some financial payments to be made by the people sentenced. As such, they will pay charges of FCFA 12.5 billion and fines amounting to FCFA 250 billion to the State. Some of the defence lawyers found around the Yaounde Military Tribunal premises, disclosed that the accused persons would appeal in the court judgement. This is expected to be 10 days from the day of the verdict which was August 20, 2019
Same category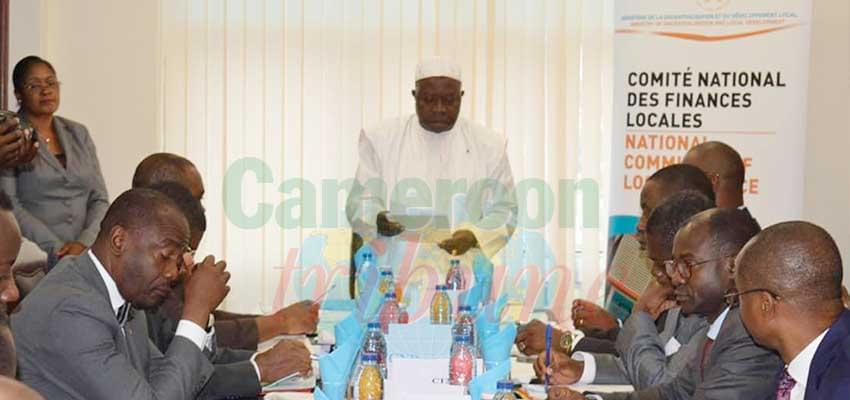 Le ministre de la Décentralisation et du Développement loc...
20 sept. 2019 14:17
by Yvan BOUNOUNG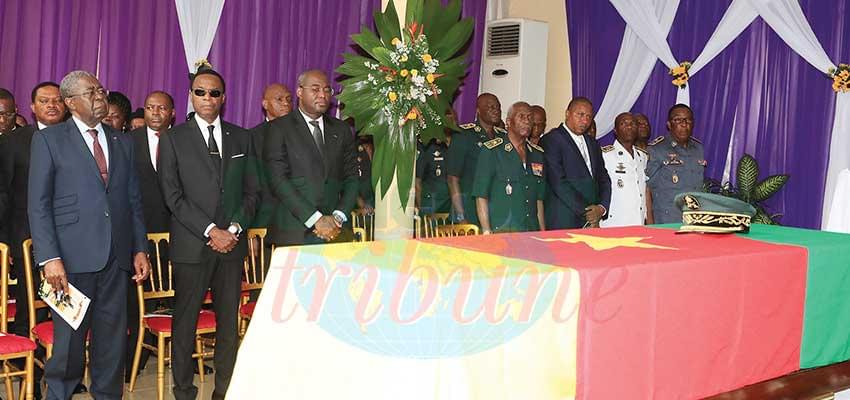 His mortal remains were yesterday coffined at the Yaounde Ge...
20 sept. 2019 14:14
by Eulalia AMABO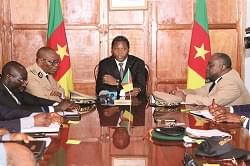 Paul Atanga Nji gave the instructions to administrative and ...
20 sept. 2019 14:10
by AMINDEH Blaise ATABONG